A Shared Spaced in Downtown Iron Mountain
Welcome to CWRK Collective
CWRK Collective is a coworking office space that offers the amenities of an office without a long-term lease.
Free fast internet
Our business internet connection handles multiple users connecting to VPN, Zoom calls, and streaming simultaneously. Hard-wired connections are available in all our private offices and most of our workstations.
Furnished offices
Whether you need a place to work for a day or a place to establish your business – all our offices and workstations are furnished with desks, chairs, file cabinets, monitor and access to a printer/copier.
Iron Mountain address
Our address is centrally located in downtown Iron Mountain. When entering the market, use our address to establish your physical location in the Dickinson County area of Michigan's Upper Peninsula.
Flexible, adaptable, cost-efficient office for rent in Iron Mountain
Private offices, cubicle workstations, and collaboration space available at daily, weekly, or monthly rates.
Private offices
Whether you need a quiet place to work for a day or a place to establish your business – we offer flexible and cost-efficient office space.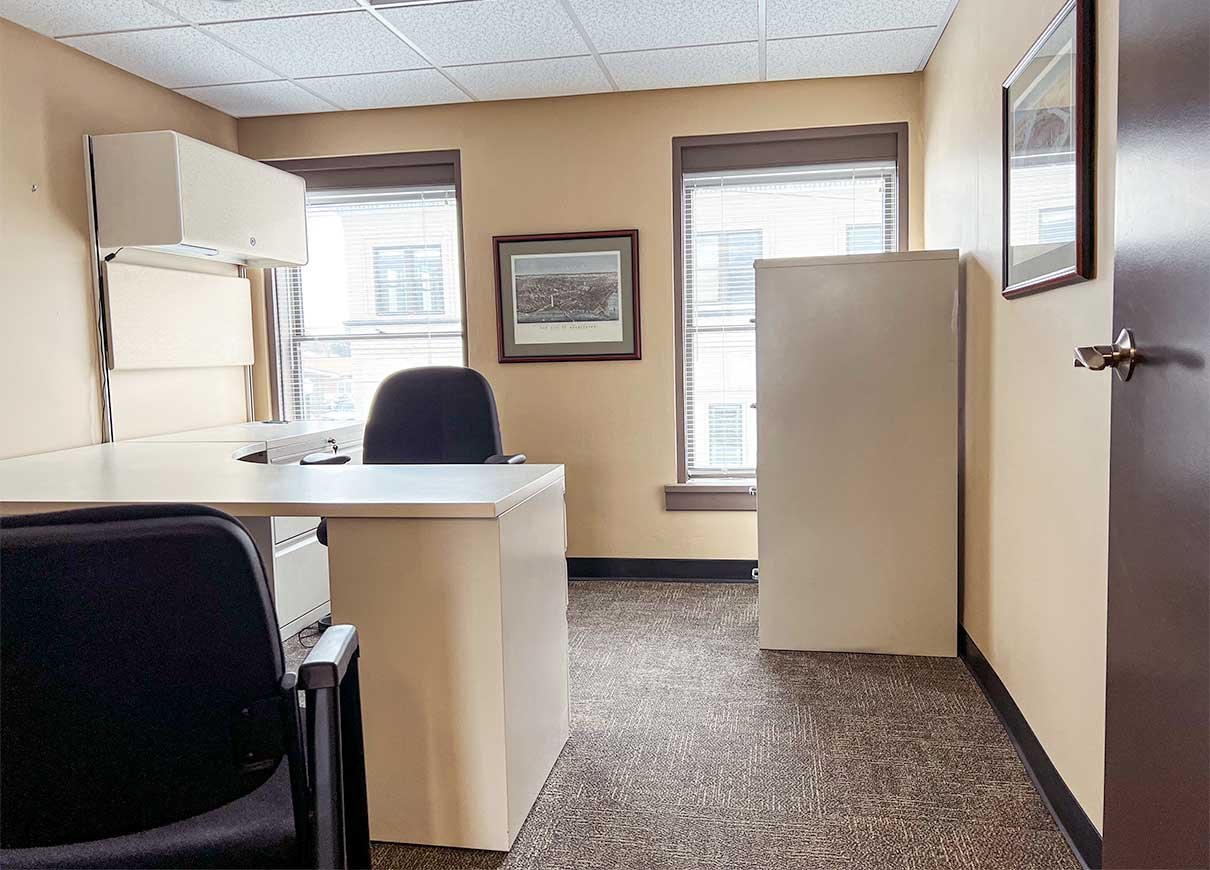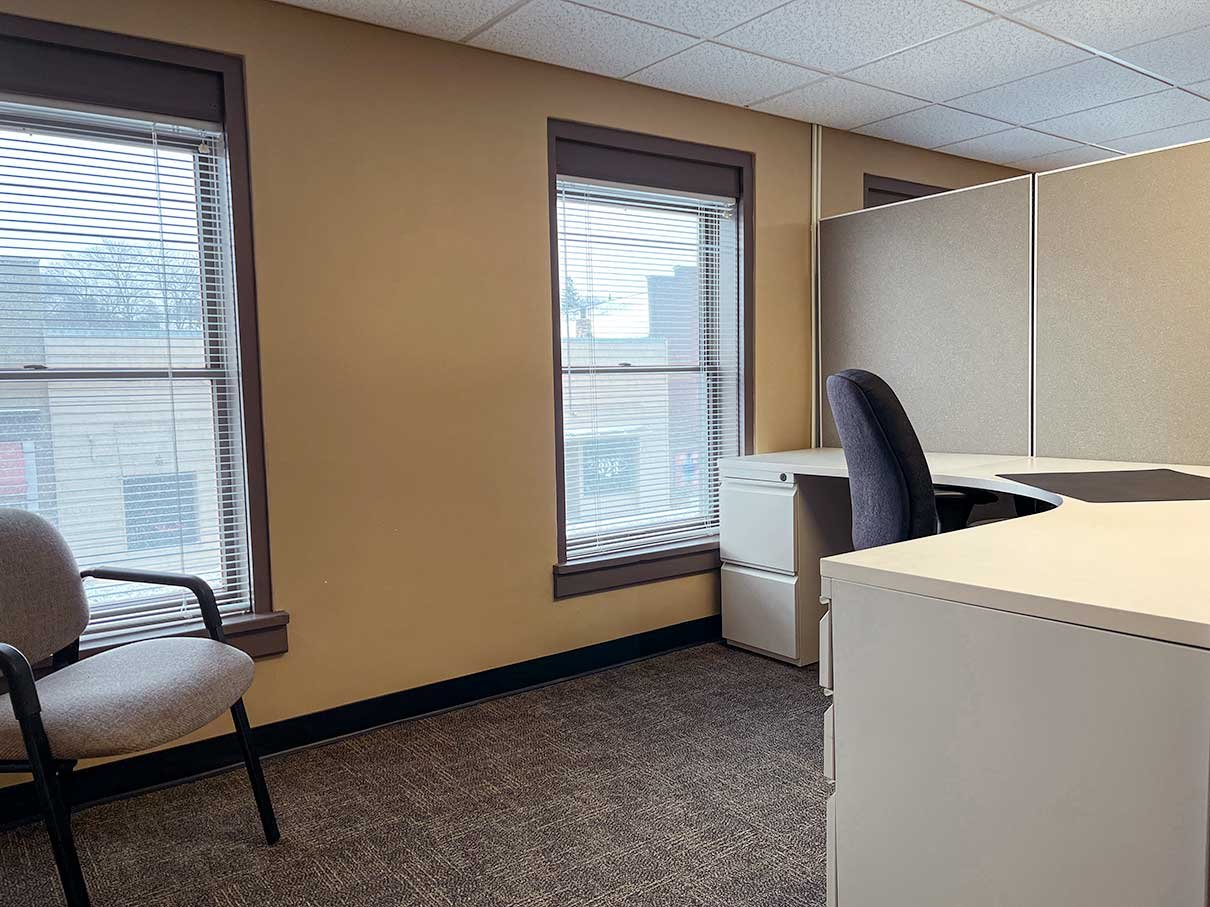 Coworking cubicles
Our coworking workstations are a quieter alternative to the café but still offer the energy of having people around. Plus, it is nice not to feel like you need to order something to use the WiFi. Our coffee and tea refills are free.
Conference room
Our small conference room has a SmartTV to mirror your computer screen and a whiteboard for brainstorming sessions.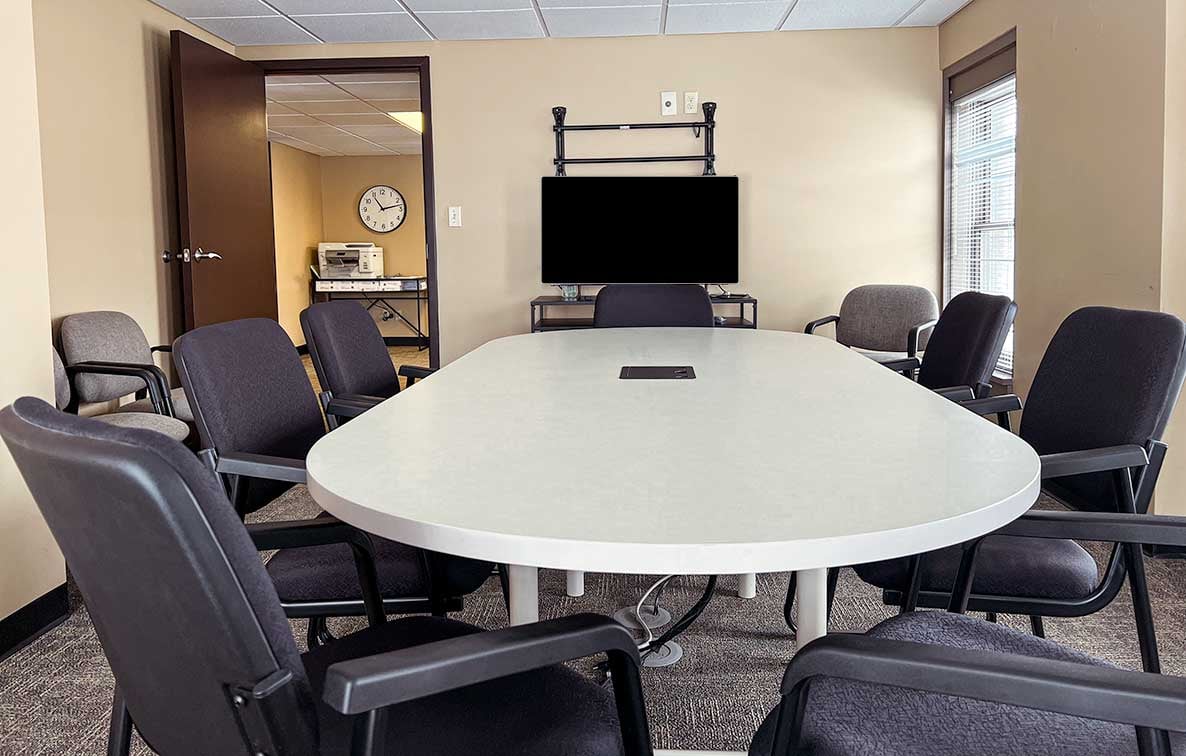 Benefits of coworking at CWRK Collective
Flexible leasing – daily, weekly or monthly rates available.

Low overhead – shared amenities keep your costs down.

Adaptable – agile to address your business needs.

Inclusive – our environment encourages collaboration no matter your area of expertise or industry.

Community – shared attitudes and goals.